Beta95X V3 Frame Kit Betafpv
Adopts a brand-new innovative pusher style, Beta95X V3 frame has higher durability, concise appearance and more easier installation than V2 frame. It also comes with built-in carbon fiber to especially reserve a storage room for the antenna. Beta95X V3 Whoop Quadcopter and Beta95X V3 HD Digital VTX have concise pusher appearance and durable flight with this frame.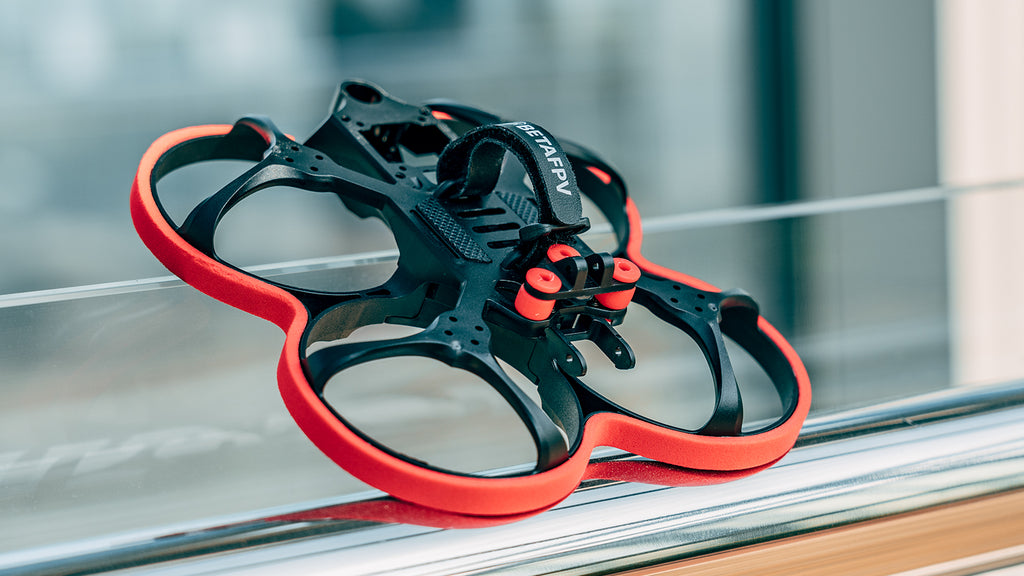 Bullet Point
Built-in carbon fiber for flight controller and reserve a storage room for the antenna, Beta95X V3 frame has a more concise appearance and more convenient for installation.
Made of high-quality PA12 material, Beta95X V3 frame kit has high abrasion resistance, toughness, showing excellent impact resistance in drop & impact tests, it also can dampen noise and vibrations, bringing a more durable flight and no fear of damage.
Beta95X V3 frame also comes with an EVA foam cushioning design to give pilots more safety flying.
Compared with the Beta95X V2 frame, V3 frame kit maintain the "pusher style" design but has higher durability, a concise appearance and easier for installation.
Equipped with a shock mitigation system, this frame kit can carry a lightweight camera like SMO 4K camera, and eliminate the shake of the camera. It makes the camera more stable on the flight, which ensures pilots can capture all the beautiful moments of flight with the stabilized and clear video.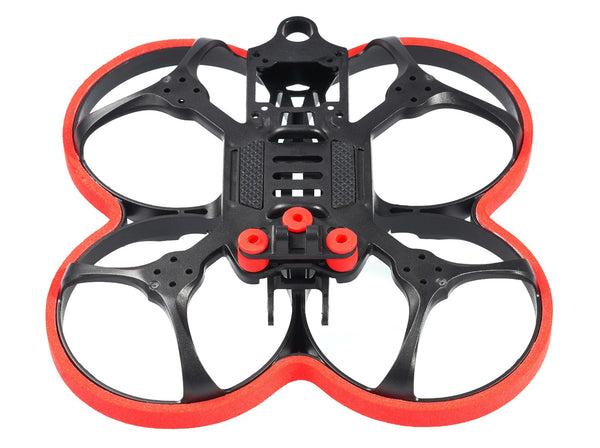 Specification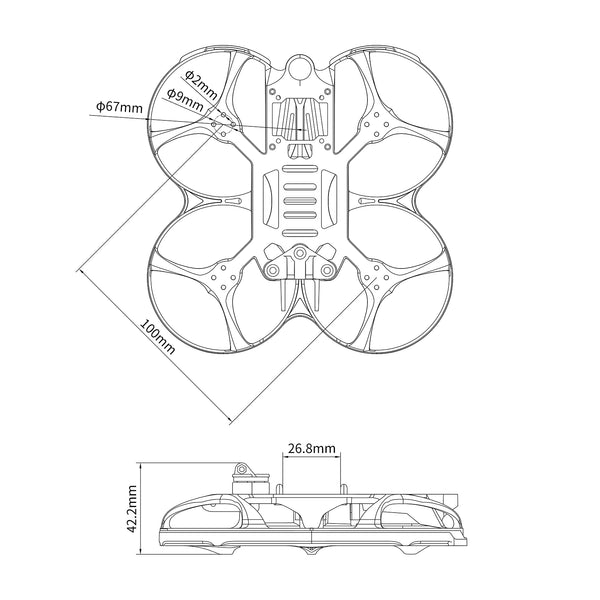 Package
1 * Beta95X V3 Whoop Frame(Black)
3 * Rubber Dumper
1 * 20mm FPV Camera Mount
1 * 14mm FPV Camera Mount
1 * Spare EVA Foam Tape
2 * No-Slip Rubber Pads
1 * Spare EVA Foam Tape
1 * Pack of Screws